NWS Platform: Quickstart
Want to get up and running quickly with NimbusWS? Start here.
Dashboard: Your usage at a glance
The Dashboard provides information your usage of Nimbus Web Services at a glance.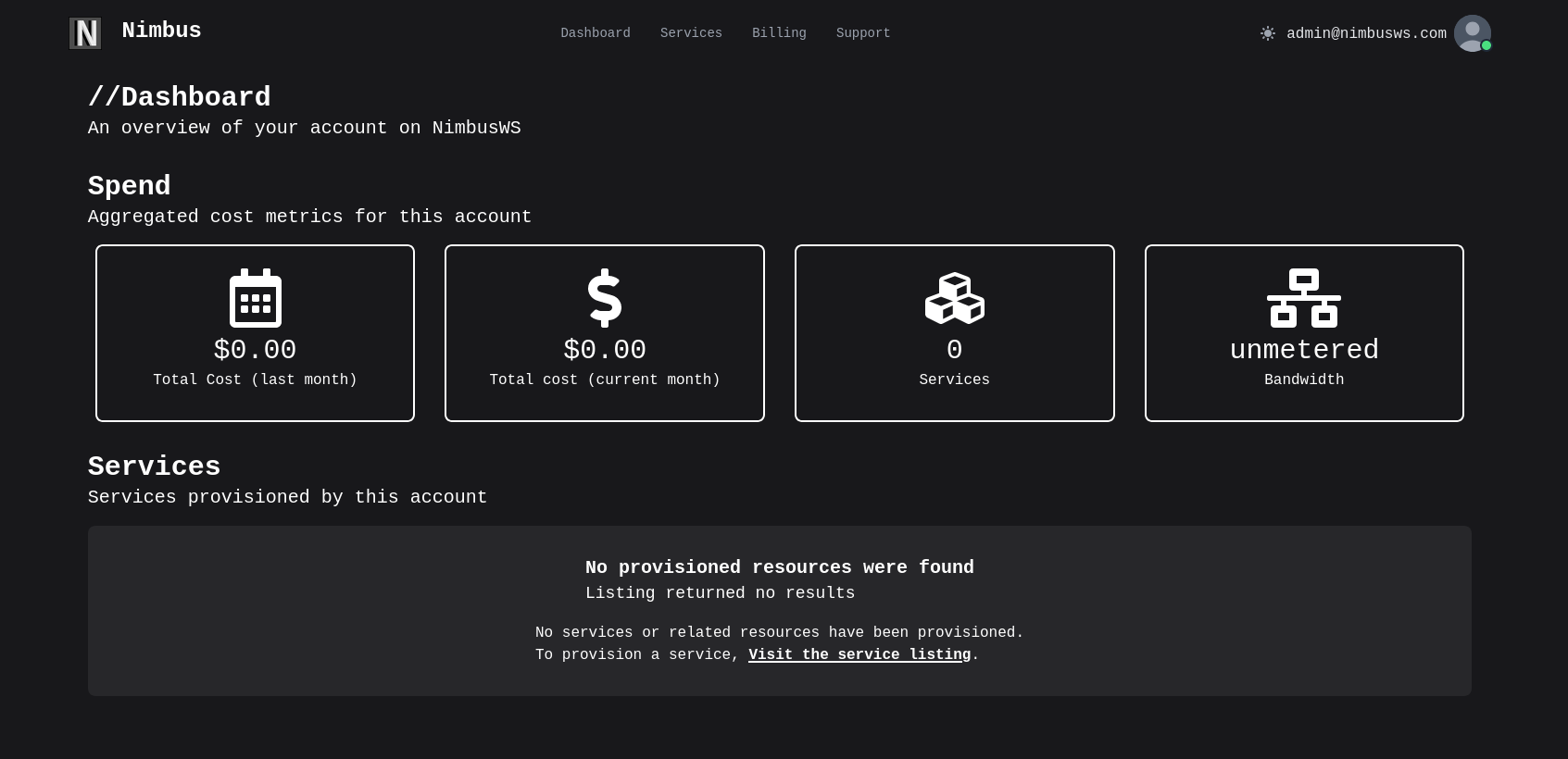 Services you've provisioned (caches, apps, object storage, databases, etc) will all show up here as a list, for easy viewing.
Services: Provision your managed services
Provisioning managed services is easiest from the Services menu.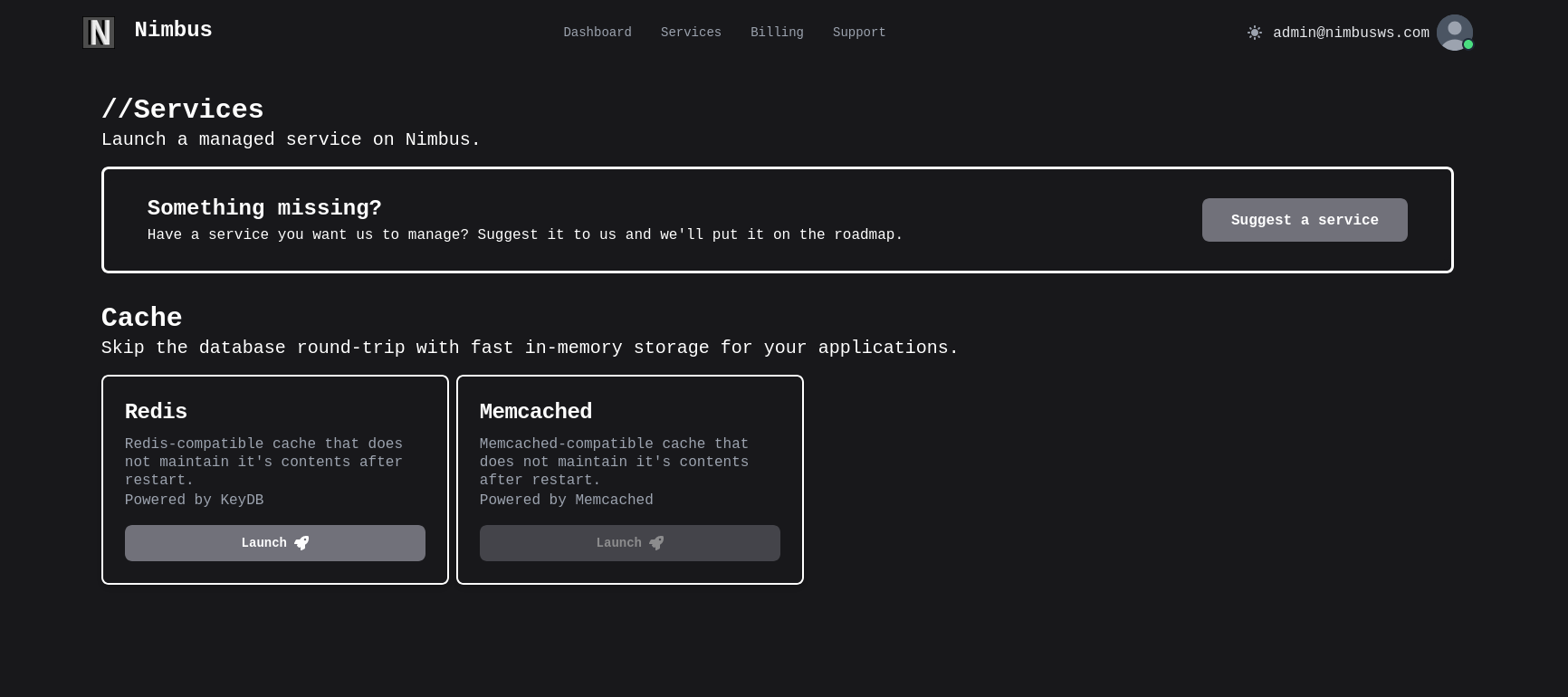 From the services page you can provision new managed services to use in your applications or for your business.
You can also suggest a new service if you don't see something you'd like to be able to order.
Billing: Manage or upgrade your plan
Need to manage your plan, upgrade, or cancel? The Billing page is where to get it done.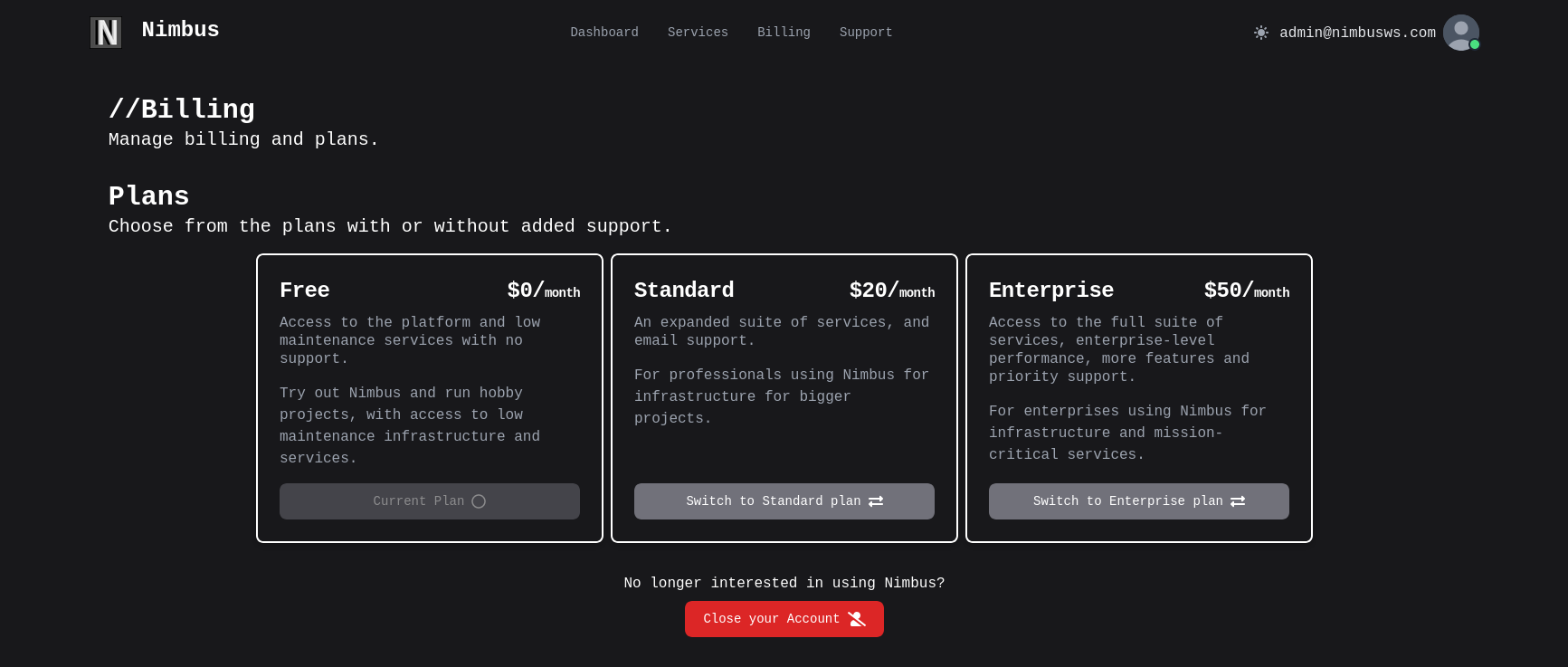 From that page you can change your plan, automatically. If you ever have any questions, please don't hesitate to reach out to support.